INTRODUCING OBSESSED,
The New Fragrance by CALVIN KLEIN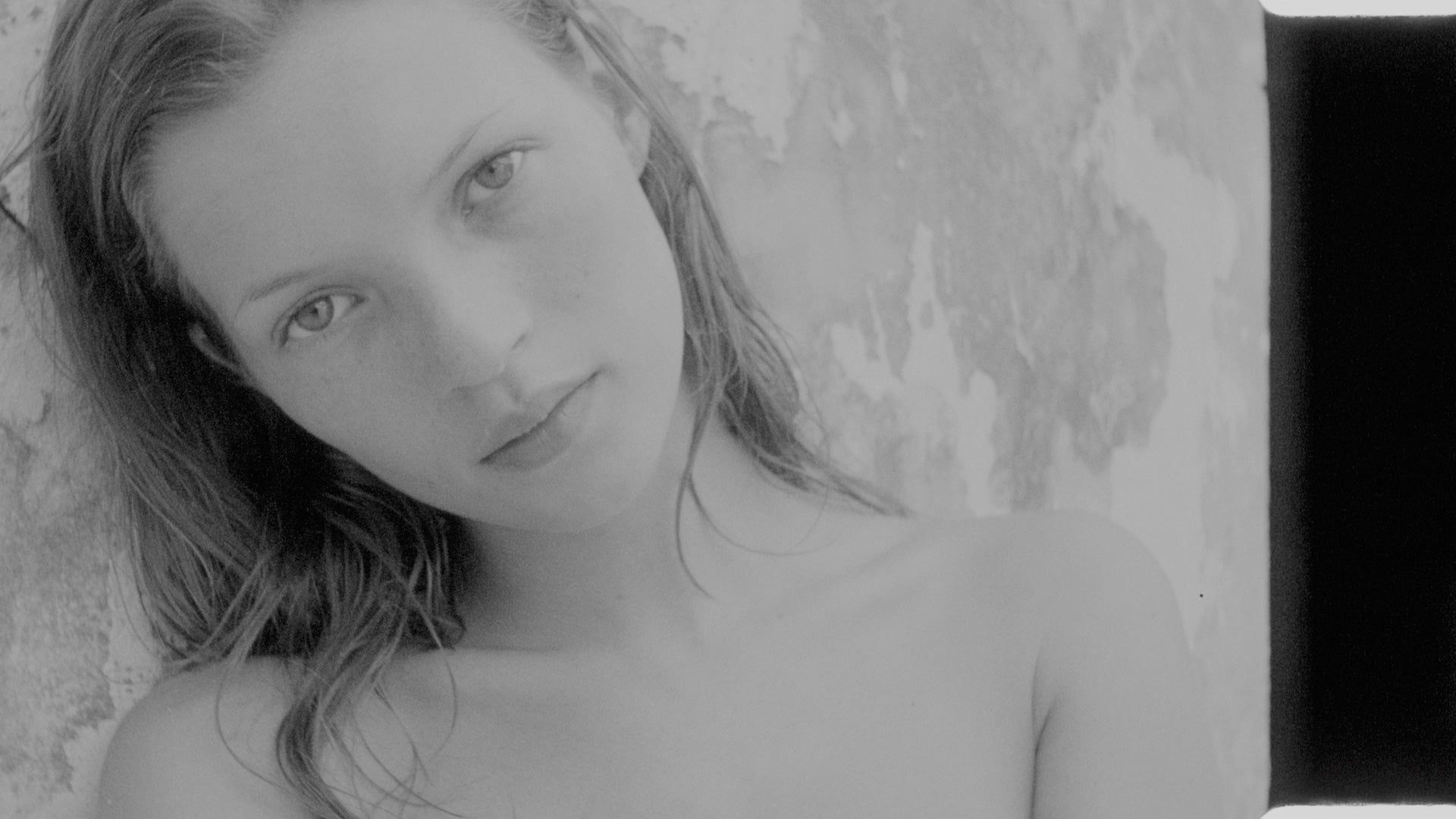 The Fragrances
I remember your touch, your skin, your scent…
As the reinvention of an iconic fragrance, OBSESSED plays on the evocation of memory through scent. Mixing memory and desire, masculine and feminine, the past and the present, these compelling fragrances echo the original OBSESSION, yet blur and reformulate scents for both men and women today.
At the heart of OBSESSED is the memory of a past love, triggered by the scent of another on the skin. Here, the genders are subverted and layered, with the traditional scents of the masculine Fougère—particularly White lavender—harnessed for the women's fragrance, while the men's scent is in thrall to a dark Vanilla. These elements are combined with materials more typically associated with each gender; Musks add a sensuous warmth to the women's fragrance while Amber and Woods strengthen the sense of masculinity in the men's. It is this tension, a compulsive push and pull that makes the wearer return to the fragrances time and again.
The Advertising
Parallel to the olfactory story of OBSESSED, runs a visual one…
In 1993, OBSESSION truly attained its iconic status when Kate Moss became the fragrance's face. She was 18 years old when her then boyfriend, Mario Sorrenti, aged 20, shot her for the campaign.
Sorrenti already displayed prodigious talent as a photographer, while Moss was fast becoming not just a model, but a star. Calvin Klein himself, having been shown some of Sorrenti's informal holiday photography of Moss by the art director Fabien Baron, sent the couple away alone, to the Virgin Islands.
They were asked to replicate the intimacy and informality of the earlier photography for OBSESSION; there was no photographic team, no hair and makeup crew and no art directors present.
The groundbreaking and provocative imagery that ensued reflected the couple's real love story; besides portraying a mutual flourishing of first love, the images also reveal an obsession with both a subject and a medium by the photographer. As the legendary campaign approaches its 25th anniversary, OBSESSED utilizes never-before-seen imagery from that time and personal biography to further explore and evoke the idea of memory, past love and present iconography.
Transforming some of the additional and unseen prints—there are more than 250 in total—into still life compositions, Mario Sorrenti himself revisits his own history. Further to these iconic arrangements are the never-before-seen films and diary entries made by the photographer. It is here that Sorrenti provides the voice-over with his personal recollections of that time for the moving imagery.
Utilizing additional layers of depth, warmth, intimacy and reverie, the OBSESSED campaign further unfurls the true love story behind a photographic and fragrance milestone. In its limpid, black and white simplicity, its equation and evocation of scent with memory at once reflects the past and the present.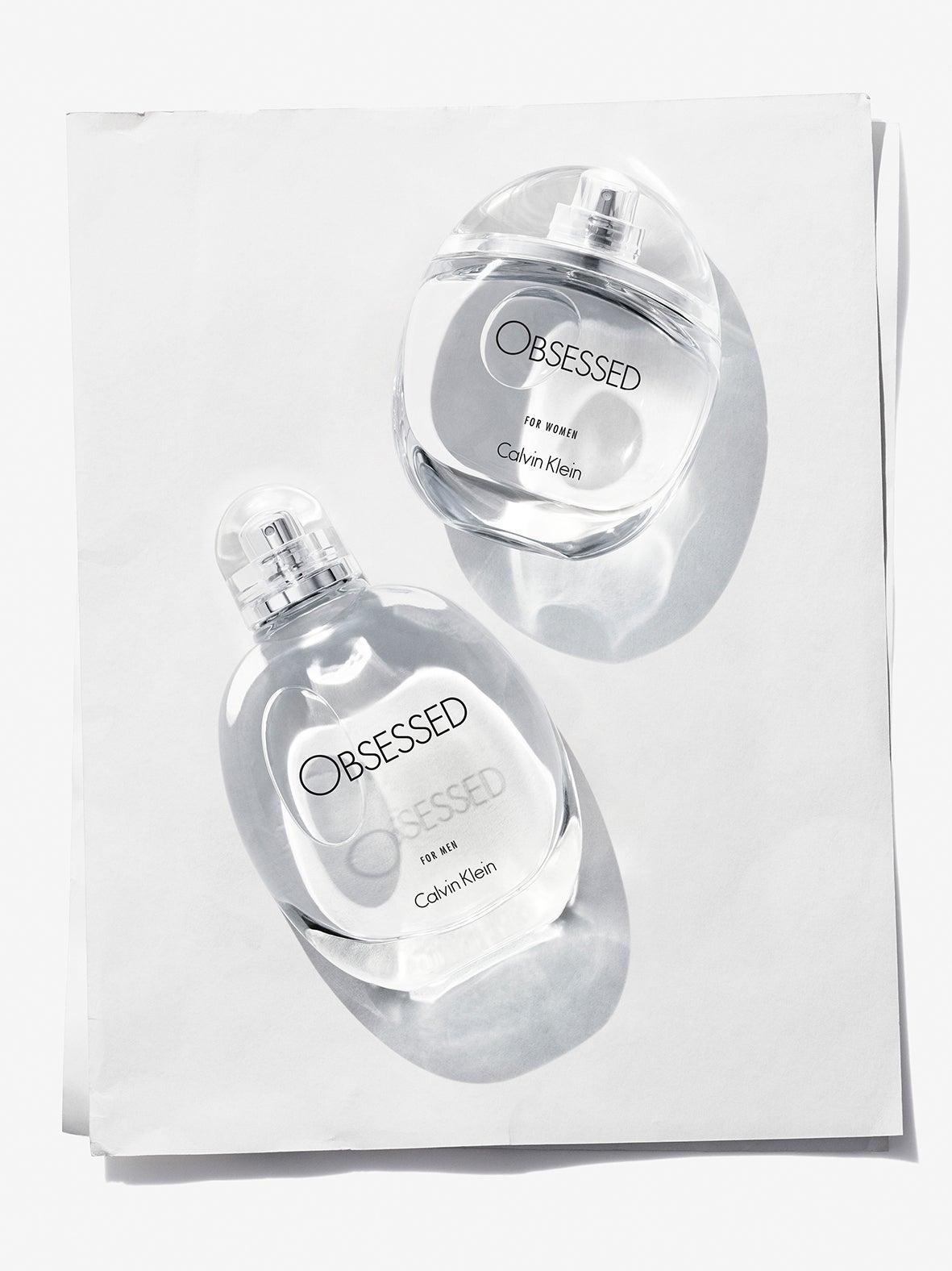 OBSESSED for Men + Women
OBSESSED For Women
An Oriental Aromatic Green.
A female interpretation of an Oriental Lavender.
Shop Now
A masculine Fougère structure is contrasted with feminine warmth; the fragrance is formed around a base of White Lavender, while creamy Musks envelope and sensually soften. The tension of the aromatic top notes with the smooth creaminess of the back, further explores the tension between the masculine and the feminine.
Top
Sacred Citrus / Neroli Essence / Elemi
---
Heart
Violet Leaf Absolute / White Lavender / Purple Sage
---
Base
Musk / Helvetolide / Ambrette Muscenone
---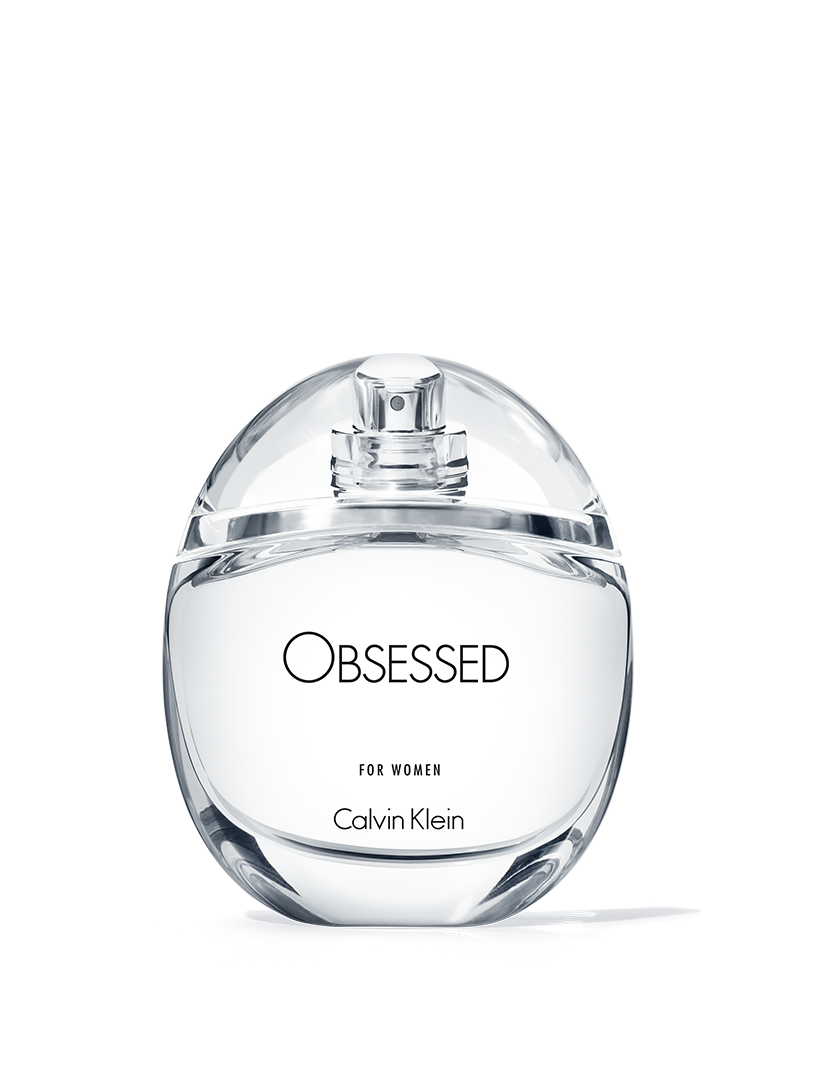 OBSESSED For Men
An Oriental Woody Amber.
A masculine interpretation of a Vanilla Infusion.
Shop Now
A compelling heart of Black Vanilla is sophisticatedly structured with dark, dimensional woods, providing the tension between a feminine melodiousness and masculine strength. Ambrox elegantly cuts through all, lending a sleek and contemporaneous edge.
Top
Oro Blanco Grapefruit / Sichuan Pepper /
Black Cardamom
---
Heart
Cedar Leaves / Labdanum / Firnat / Blonde Leather
---
Base
Patchouli Cœur / Black Vanilla Infusion /
Ambrox Super
---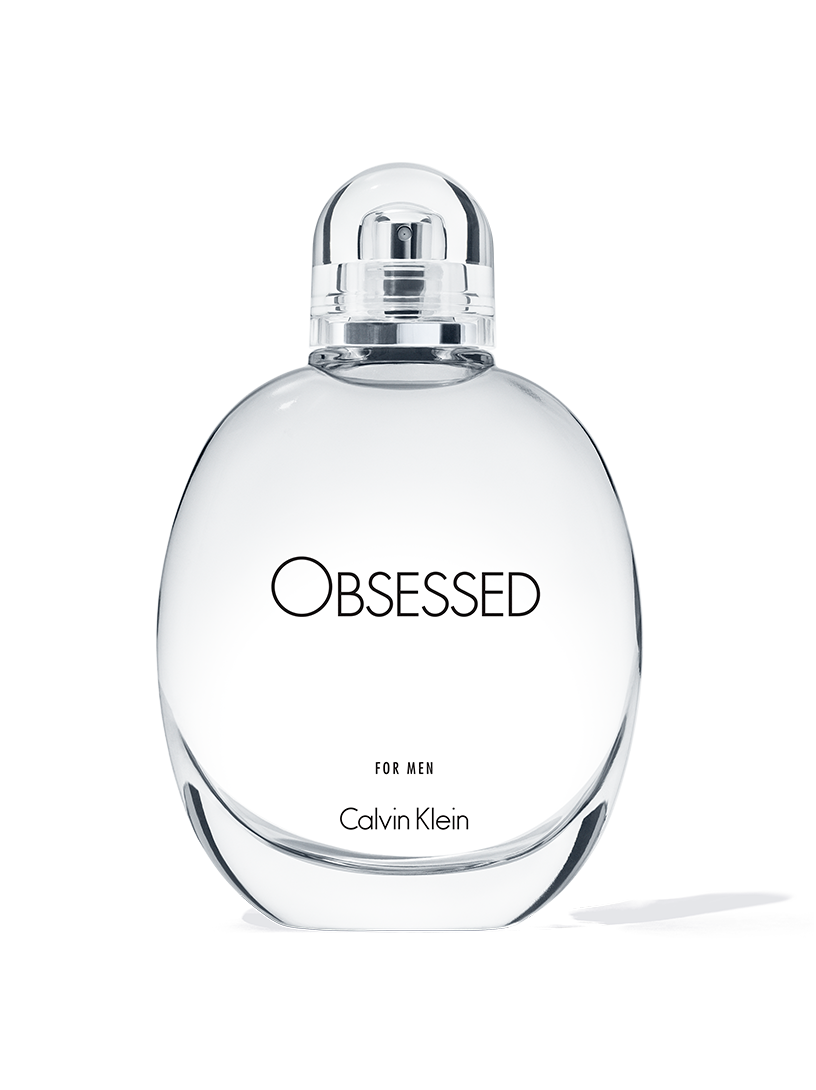 "I suppose you could say we were obsessed by OBSESSION. If one thing summed up CALVIN KLEIN for us visually, it was Mario Sorrenti's OBSESSION campaign with Kate Moss. It lived in our heads for so many years and became a touchstone of sensuality when we arrived at CALVIN KLEIN.
We thought about a scent that could reflect such an idea of memory and desire for today. Of male and female, of the memory of somebody else on your skin."
RAF SIMONS,
Chief Creative Officer, CALVIN KLEIN
Q + A
---
Mario Sorrenti, Photographer
What was the creative process like for OBSESSION?
It was very natural and instinctive, just Kate and me going off and making pictures. I had a Bolex and my Pentax, and even though we were sent there to work, it felt like we were on vacation. It was personal and intimate.
What was it like working with Kate at that time?
How would you describe your relationship?
It was great. We were young and in love and I loved photographing her. When we did OBSESSION she was 18 and I was 20, just starting out in our lives with no pressure about anything. We were just going off and having fun.
Why do you think OBSESSION became such an iconic campaign?
I have no idea! I don't know why it became iconic, it just did. I didn't really approach it with the intention of taking iconic pictures. We didn't know what we were going to do. We were just going to make something intimate and beautiful and simple. Looking back, maybe it became iconic because it was honest.
All of a sudden people were going crazy about it. It became very controversial. Some loved it and others hated it. Maybe it was too personal for some. The ones that loved it were mostly our age. It was very intense.
What is the concept for the OBSESSED campaign?
The concept for the OBSESSED campaign is about revisiting those pictures and bringing them back as memories. There was a lot of material that hadn't been used and had never been seen. Hours of 16mm footage. It's about the old prints, that archive of work, going through old contact sheets, re-editing, discovering new images, you know, reliving that time and those photographs and films.
How has your creative process changed from then to today?
It's changed a lot. Well, I have more people helping me now—that's amazing—and it's much more focused. Back then it was very instinctive. I was still learning a lot about photography, you know, about the art and the craft of it. I was very naïve. I think today I'm much more aware of what I'm doing.