1
RICHARD PRINCE
I CHANGED MY NAME, 1988
(I never had a penny to my name, so I changed my name.)
Monochromatic Jokes
Richard Prince's Jokes series remains among his most iconic. On the eve of a 2013 retrospective at New York's Nahmad Contemporary Gallery, writer and kindred spirit Bill Powers riffed on the essence of these works for the show's catalog. The piece is excerpted below.
He wasn't a funny guy.
He wasn't the life of the party.
But most comedy isn't about entertaining as it is about survival.
And he wanted to live.
He didn't make art looking for love.
Who could love four men looking in the same direction?
It was so ugly he wouldn't hang it in his own house.
He wouldn't hang it in your house.
He lived with his girlfriend.
Her apartment was at 303 Park Avenue South.
In the back he set up a little studio.
This was after his post studio period.
Post, post studio.
The year was 1986.
He started writing out stolen jokes.
Maybe not stolen, but almost authorless.
Borscht Belt stuff.
A step above knock knocks.
Old jokes for young people.
Ten dollars a joke.
Which quickly became twenty dollars a joke.
They weren't his lines, but they were written in his hand.
And they counted for something.
He wrote out a few jokes on the liners of cassette tapes.
He thought of them almost as mix tapes.
Almost as set lists.
But if you bothered listening to one there was nothing recorded on it.
Only white noise to greet you.
He thought he might give the cassettes out at galleries like demo tapes.
Like musicians did at record labels to get signed.
Within a year he began silk-screening jokes on canvas.
He made them with black text on a white background, but then decided that wasn't quite right.
He painted over them.
There's an installation shot in Spiritual America before he destroyed the paintings.
The answer he arrived at finally was to paint the jokes using strange colors.
Strange combinations.
The colors would be a stand-in for the missing image.
Or rather lack of image.
It's not for nothing that his friend Christopher Wool was making text pieces at the time.
Except Wool was a deconstructionist, exploding syllables and reshuffling etymology.
Richard Prince was vacillating between ideas about painting and illustration.
Studying cartoon captions one comes across in
men's magazines.
A struggle he would explore later in white paintings.
For now, he was deep in his monochromatic joke phase.
The year was 1987.
The month was March.
Art in America puts Prince on the cover.
It turns out to be a real game changer.
Print periodicals still meant something then.
Maybe he wouldn't have to take the assistant teaching gig in Maine that he'd been offered.
Maybe there'd be pennies to his name.

–Bill Powers
2
RICHARD PRINCE
NUTS, 2000
(A guy goes to a psychiatrist wearing only Saran Wrap.
The psychiatrist says to the guy, I can clearly see your nuts you nut.)
RICHARD PRINCE
Richard Prince was born in 1949 in the Panama Canal Zone and lives and works in upstate New York. Mining images from mass media, advertising and entertainment since the late '70s, Prince has redefined the concepts of authorship, ownership and aura. Applying his understanding of the complex transactions of representation to the creation of art, he evolved a unique signature filled with echoes of other signatures yet that is unquestionably his own. He evolved a unique signature filled with echoes of other signatures that remain unquestionably idiosyncratic.
An avid collector and chronicler, Prince brings American subcultures to the forefront and explores their role in the construction of diverse American identities. Among other things, he has probed the depths of racism, sexism and psychosis through the guise of humor and the mythical status of cowboys, bikers, muscle cars and celebrities. Most recently, he has examined the push-pull allure of pulp fiction and soft porn, producing unlikely icons such as the highly coveted Nurse paintings.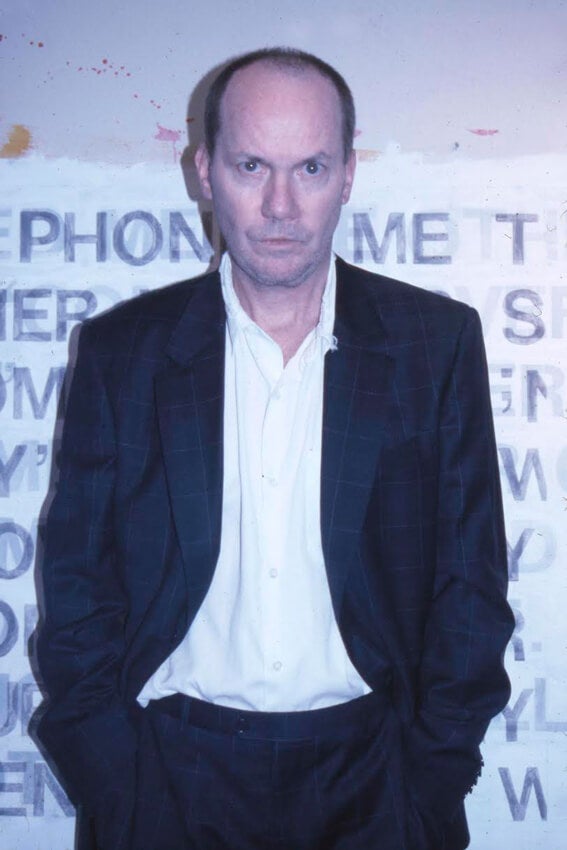 "THERE'S NOTHING
CONFUSING ABOUT
MAKING ART FOR ME.
I CAN'T BUILD A HOUSE.
I CAN'T RIDE A HORSE.
I CAN'T REPAIR A CAR.
I CAN'T SING AND
I CAN'T VOTE. WAVY
HAIR. FRECKLES ON A
FACE. AN ARM DEFINED
BY A VEIN. I CAN
MAKE ART."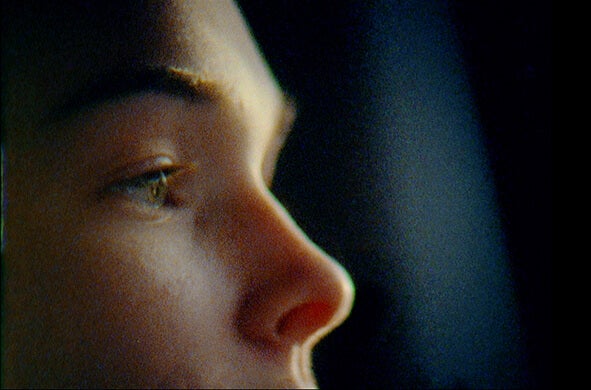 LULU
Watch the Video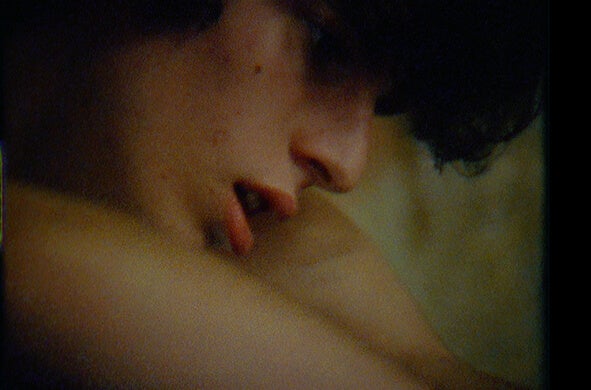 FERNANDO
Watch the Video
3
ANDY WARHOL
SKULL, 1976
THE DEATH AND DISASTER SERIES
Most of us know Andy Warhol for his lighter side. He's the man who treated Campbell's cans and Brillo boxes as art, who partied hard at Max's Kansas City and Studio 54. But there was also, always, a more serious side to the artist, and it helps confirm his greatness.
In the 1980s, Warhol the party animal painted guns and crosses and skulls, and also himself as a death's-head. In the 1960s, in the moment that came between his cans and his boxes, he made a major series of works that came to be called the Death and Disaster paintings. One shows an electric chair, last deployed in the state of New York the same year Warhol portrayed it. Another depicts a bunch of white cops siccing dogs on black civil rights marchers. Two ambulances crash in a third. Suicides and food poisonings flesh out the series.
The curator Henry Geldzahler was a friend and fan of Warhol's, and he liked to take credit for the artist's turn from Pop light to the shadows: "It's enough life. It's time for a little death," he told Warhol once his soup cans were done. But in fact Warhol had always engaged with turmoil in the world around him.
Already in 1948, as a college student in Pittsburgh, he'd signed a petition pitching the presidency of Henry Wallace, a left-leaning New Dealer who was that moment's Bernie Sanders. The petition got him and his fellow signers branded as Commies by the local press.
Warhol moved to New York the next year, and the images he made there often had an equally serious side. Almost at once, he was chosen as the perfect artist to help sell a documentary about the drug trade. His award-winning ad was a chilling image of an addict with a needle up his arm.
For the rest of the decade, when he made the drawings that he counted as his "art," they were often based on the most sober photojournalism. And even when his art went more flippant and fey—which was a lot of the time—there was a serious undercurrent: By camping it up, he was expressing, even celebrating, a queer identity that was despised at the time.
So the Death and Disaster paintings don't come out of nowhere. They also don't lead to nothing. Warhol stayed politically engaged, in his own quiet way, for the rest of his life. In the 1972 presidential election, he won the hatred of Richard Nixon by depicting him as a kind of Wicked Witch of the West, in a poster supporting Nixon's lefty rival George McGovern. The vast trove of papers that Warhol stored up for the rest of his life—something like 500,000 pages of documents—overflow with thank-yous from progressive causes. Their fundraisers could usually count on having a fresh Warhol or two to auction off.
Warhol's Death and Disaster paintings help prove his greatness as an artist. They also present him as an engaged and thoughtful citizen.
Blake Gopnik's Daily Pic appears at BlakeGopnik.com and Artnet News, where he is critic at large. His comprehensive biography of Andy Warhol will be published by HarperCollins; for a preview, visit Warholiana.com.
4
ANDY WARHOL
AMBULANCE DISASTER, 1963-64
5
ANDY WARHOL
ELVIS 11 TIMES (STUDIO TYPE), 1963
ANDY WARHOL
Thirty years after his death, Andy Warhol (1928-1987) remains one of the most influential figures in contemporary art and culture. Warhol's life and work inspires creative thinkers worldwide thanks to his enduring imagery, his artfully cultivated celebrity, and the ongoing research of dedicated scholars.
His impact as an artist is far deeper and greater than soup cans and his prescient observation that "everyone will be world famous for 15 minutes." His omnivorous curiosity resulted in an enormous body of work that spanned every available medium and most importantly contributed to the collapse of boundaries between high and low culture.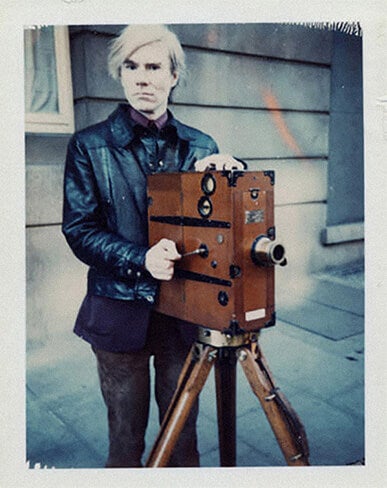 "ONCE YOU 'GOT' POP,
YOU COULD NEVER
SEE A SIGN THE SAME
WAY. AND ONCE YOU
THOUGHT POP, YOU
COULD NEVER SEE
AMERICA THE SAME
WAY AGAIN."
"It has to be good," Andy Warhol once said of popular art—otherwise, "so many people wouldn't like it."
For Andy Warhol, who began his career illustrating fashion ads, the separation between art and advertising was slim, their iconography interchangeable. And the story of Pop Art, from the '50s all the way up to the present, is that collapsing of the American lexicon so that of our dreams and archetypes inhabit a single plane—cowboys, pinup dolls, and superheroes now share the collective consciousness with the latest screen star, a soup can, or a Brillo pad.
Seen this way, the perfect male form wearing Calvin Klein cotton briefs on a Times Square billboard in 1982, became a new kind of colossus; and a teenage girl, high-kicking in her classic Calvin Klein "designer" denim jeans from 1980, a disco-era Lady Liberty. These things loomed large—they still do—and those garments have become pop icons unto themselves.
The Spring 2017 Calvin Klein campaign is a celebration of these American classics, placing the archival denim, cotton tank top and quintessential men's briefs in playful contrast and context with great works of art from the second half of the 20th century. Here the clothes strike up a conversation with the art much the way designers and artists in New York's Pop heyday would have in the streets of SoHo or on the dance floor of Studio 54.
At the Rubell Family Collection in Miami, a treasure trove of contemporary art collected and commissioned over the last 50 years by Don Rubell (brother of Studio 54's Steve), his wife Mera, and their son Jason, a group of models in iconic Calvin Klein essentials are photographed by Willy Vanderperre in front of vibrant works by Sterling Ruby, Richard Prince, and Dan Flavin; while at The Andy Warhol Museum in Pittsburgh, they stand in careful consideration of the artist's Elvis 11 Times, Skull, Ambulance Disaster, and, fittingly, Statue of Liberty. Like the statue, the shock-red and blue dyed flag by the German-born Ruby, too, might suggest something patriotic and almost clothing-like. And Prince, who would go on to make those same cowboys and saints and sinners of the American mythos such a big part of his later work, who would reappropriate reappropriation as his own métier, here, with his witty, playful block-lettered one-liners, might draw our attention to the light lettering of the Calvin Klein logo around the briefs' waistbands. Not that we'd confuse the branding with the wearer's identity, as Lorraine did with Marty McFly.
The conscious contextualizing in these pictures indeed does wonders, stacking up totems of references and meaning. But these pictures also seem to be about time, the way its passage filters out anything that is inessential. What remains of our popular culture after 50 years, after 30—like Warhol himself, who died 30 years ago this month—has to be good. What endures becomes a classic.